News
XII International Scientific Conference Electronics and Applied Physics
XII International Scientific Conference Electronics and Applied Physics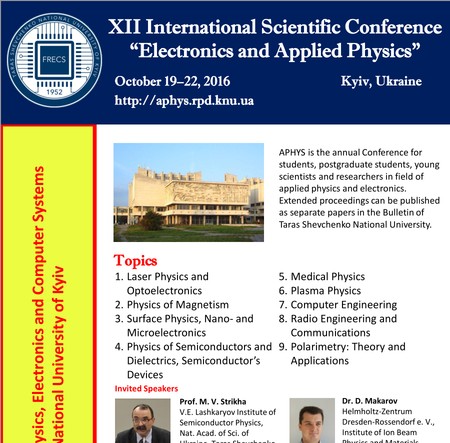 XII International Scientific Conference "Electronics and Applied Physics"
October 19 – 22, 2016 Kyiv, Ukraine. The main organizer of the Conference is the Faculty of Radio Physics, Electronics and Computer Systems of Taras Shevchenko National University of Kyiv.
Start receiving reports from September 1, 2016
End of reception reports October 3, 2016
Registration on conference site
Language: English
Sections
Poster:
Post Comment
Please Login to Post a Comment.
No Comments have been Posted.
---
---